We're a close-knit group here at Lightboard. We love team events, weekly lunches, happy hours, and office shenanigans.
We also really love our CEO, Brad. So when our CTO, Dave, suggested we dress up like Brad for Halloween, we were all so in. 🤓
Brad definitely has his signature ~look~.
It's a two part outfit that's pretty easy to recreate. Glasses and a button down flannel. Black jacket for good measure. See?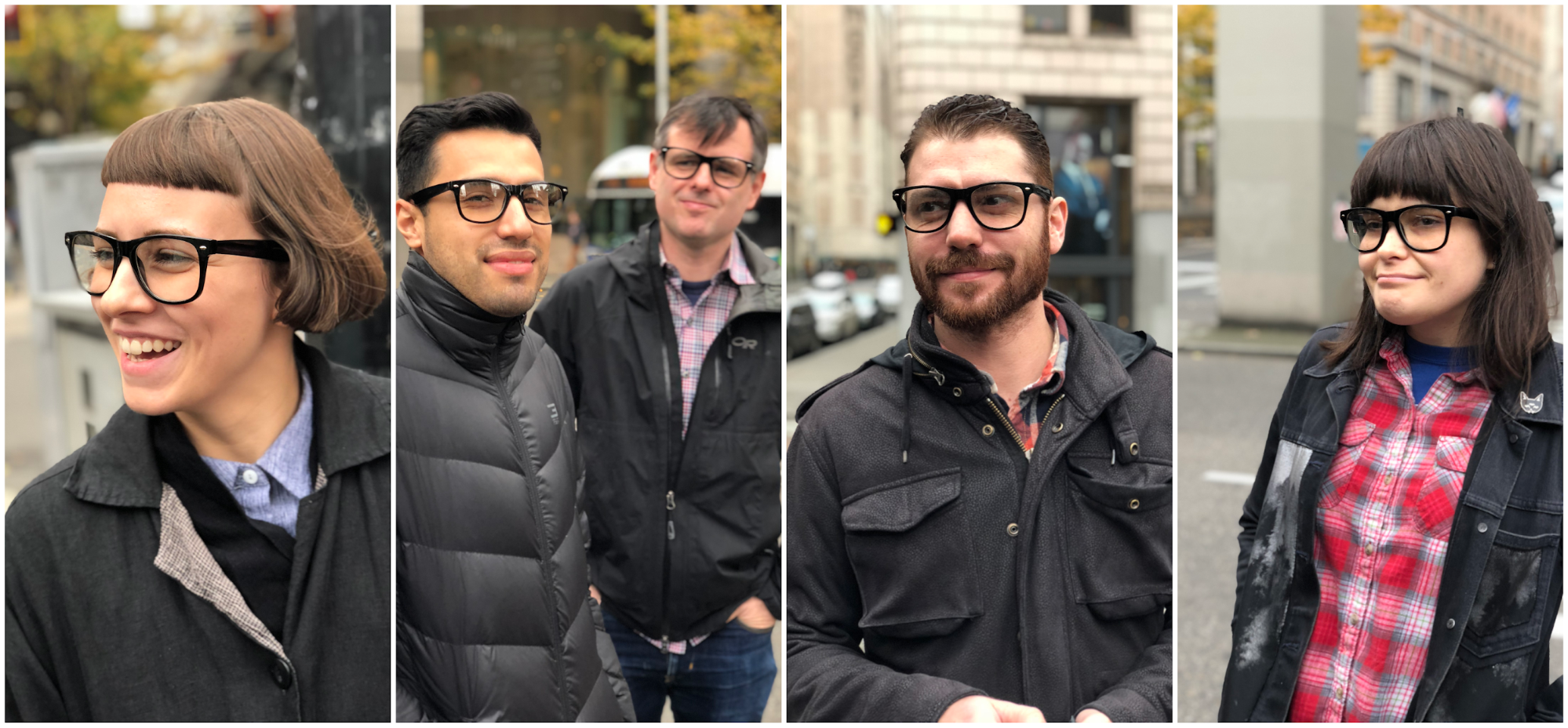 Only a few people stared when we all went out to grab lunch together...
And as an added bonus, we spent the day looking super smart.
But most importantly, Brad got a chuckle out of it (and bought us all lunch).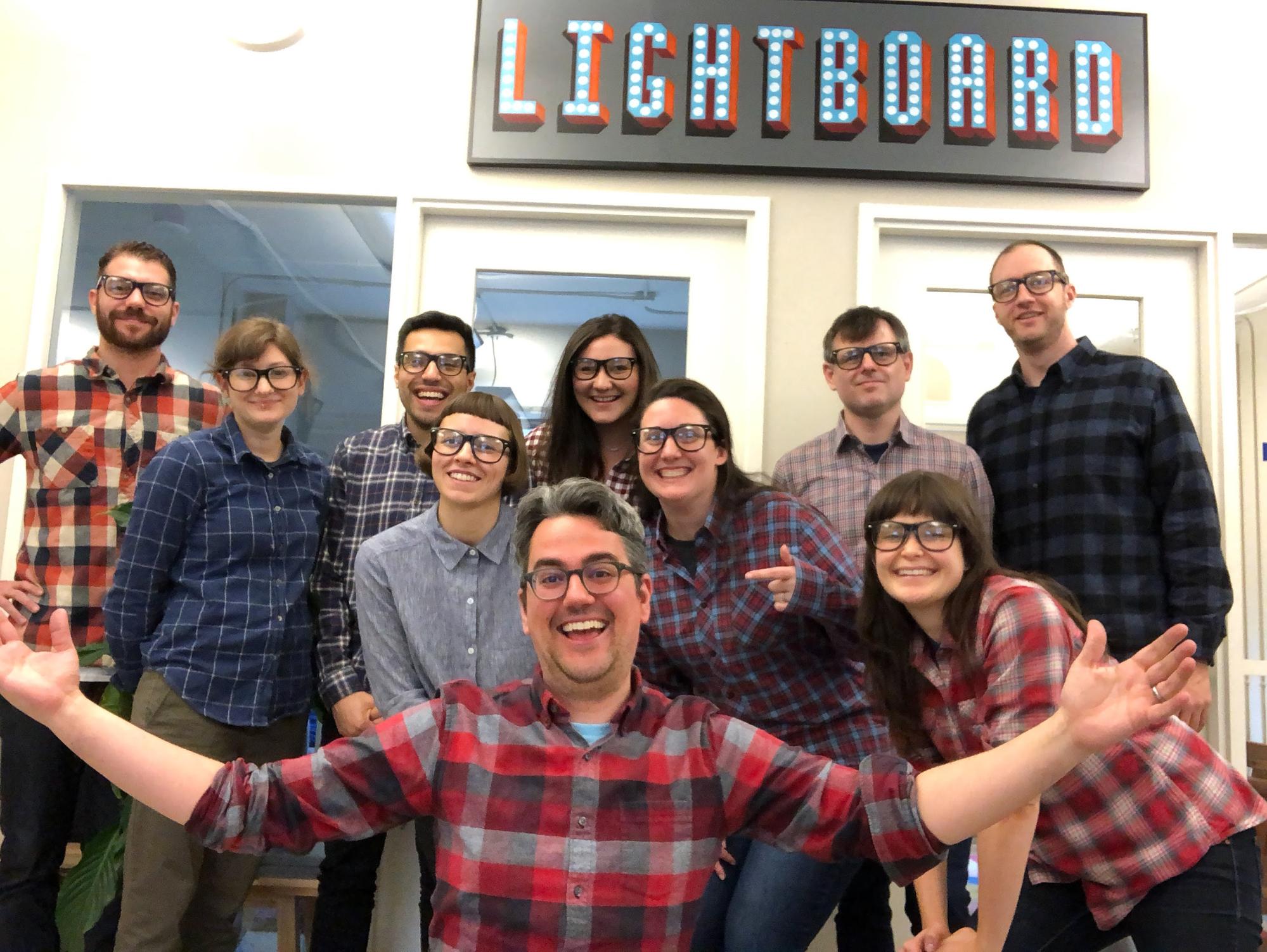 💯